MEET THE TEAM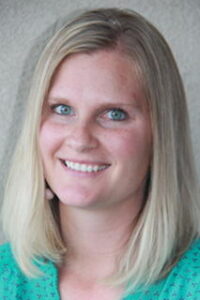 Julie Hernando
President / Co-Founder
Julie Hernando has spent the majority of her life tutoring or teaching children in some capacity. She has a great love for the youth and has every desire to see them succeed. Julie served a mission for the Church of Jesus Christ of Latter-Day Saints in Ecuador, where she learned to love service and reaching out to those in need.
Julie received her Bachelor's Degree in Elementary Education from Brigham young University, and from there she spent a semester in Cambodia learning about nonprofit organization's and how to make the greatest impact. While teaching sixth-grade Julie also earned her Master's Degree in Elementary Education with an emphasis on English as a Second Language from Southern Utah University. Julie has home schooled her children over the last eight years and is looking forward to educating the children of the Philippines. She, along with her husband and children, moved to the Philippines in January 2017 to prepare the way for success.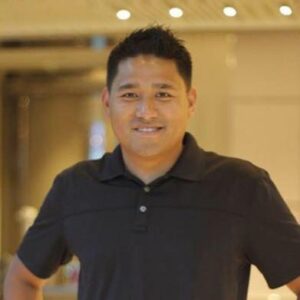 Junell Hernando
Vice President / Co-Founder
Junell was born and raised in Manila, Philippines. In his early years, Junell played major roles in several local movies. At the age of 15, Junell migrated to the United States with his family. After high school he returned to the Philippines for 2 years to serve as a missionary for The Church of Jesus Christ of Latter Day Saints. Upon returning to United States he met and married Julie and they are now the parents of 4 amazing children. Before diving into Lighthouse Sanctuary, Junell was a Project Manager for Xango LLC, where he worked for 12 years. Junell and his family moved to the Philippines in January 2017, to lay the foundation for Lighthouse Sanctuary.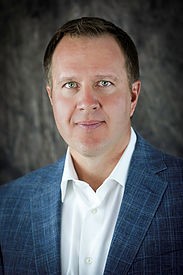 Lance Platt
Board Member
CEO of EpicVue, the first and only provider of satellite television services packaged and designed exclusively for fleet companies. Since 2008, Lance has also been the President of Groove Entertainment Technologies, an industry leader in providing DIRECTV solutions to the hospitality industry. During his tenure, Lance's companies have received numerous awards from DIRECTV including four Dealer of the Year awards. For the last several years, Lance has served as a member of DIRECTV's Dealer Advisory Council representing the needs of customers and dealers for DIRECTV. Lance's leadership has its roots in Appreciative Inquiry, a change methodology that uses the lens of "what works" to guide the organizations he leads. Lance holds a PhD in Organization and Management from Capella University.
Robyn Platt
Board Member
Bio Coming soon
Russell J. Osguthorpe
Board Member
Russ is a Pediatric Infectious Diseases Specialist with interests in global health, and reforming primary care. He is currently building a direct primary care delivery system within the United States. Prior to that current position he worked for Intermountain Healthcare as the Pediatric Medical Director and Pediatric Department Chair of a large tertiary care hospital. His desire for the health and wellbeing of children drives his advocacy on their behalf through Lighthouse Sanctuary.
Candace Kunze
Board Member
Bio Coming soon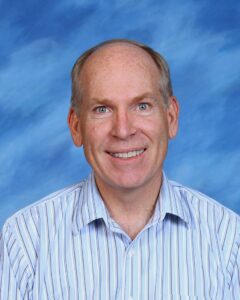 David Garrett
Board Member
Dave is a founding board member and was instrumental in the creation of Canyon Rim Academy, a K-6 public charter school with approximately 525 students. Now in its 12th year, the school ranks among the top 10% of Charter Schools in Utah.  Dave helped lay the groundwork for the school's vision, performed extensive research to obtain the necessary approvals, sought out funding opportunities and negotiated a lease with the school district for the school site. Dave left his employment as president of Preferred Title & Escrow Insurance Agency to dedicate his full-time efforts in building the school to what it is today.  He currently oversees the financial management and business operations of the school including the day to day management, financial reporting, annual budget, fiscal reports, audited financial reports and human resource management for nearly 70 employees
Dave has served in his community in a variety of church and civic positions.  He is the married father of four children. David has lived in London, Jerusalem, Washington DC and California but Utah is where he calls home.